April was fun! Not only was it because everyone was excited about the Holy Month of Ramadan and the Eid al-Fitr, April also marked PT Lautan Natural Krimerindo's first time joining Hannover Messe. Additionally a lot of other notable celebrations, including Kartini's Day and the Company's 13th anniversary, also happened in the month. 
Missing some of the fun events? Here's another roundup for you to catch up with everything!
13th anniversary of PT LNK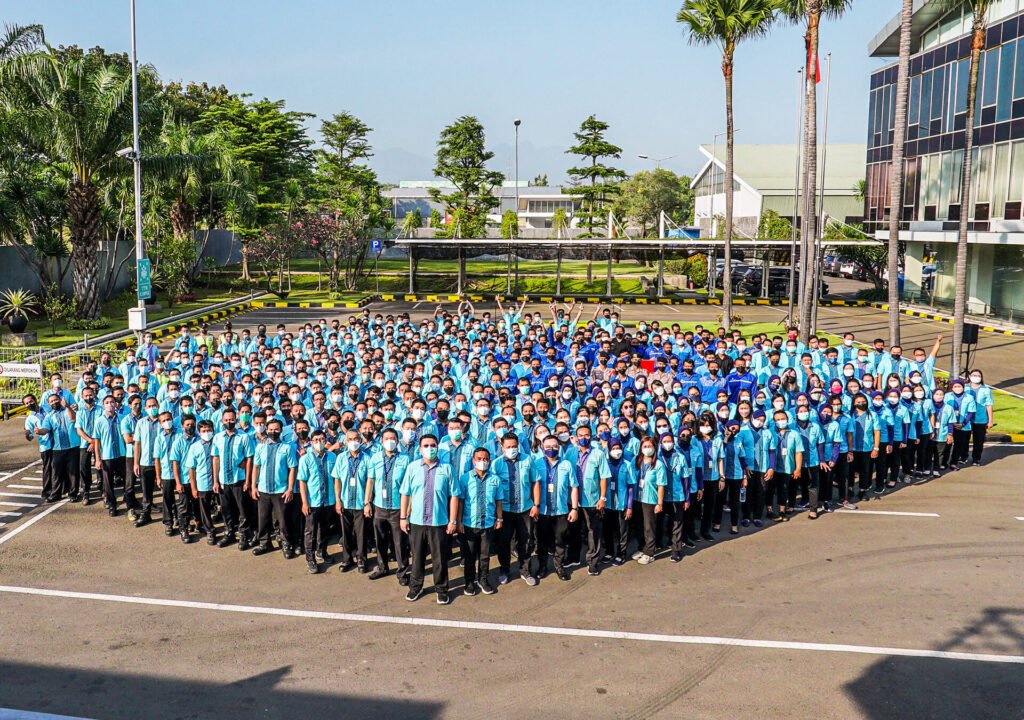 2023 marks PT Lautan Natural Krimerindo's 13th year serving their customers. Starting out as a company that only supplied ingredients for other businesses, PT LNK has always been doing their best to provide spray-dried ingredients with added values.  
With consistency, hard work, and support from their employees and the society, PT LNK has transformed into a big company that owns various brands of spray-dried products – including our retail products FiberCreme, RichCreme Non Dairy Creamer, and RichCreme Whip Creme Powder.
LNK joins Hannover Messe in Germany

PT Lautan Natural Krimerindo flew to Germany to attend Hannover Messe, one of the world's biggest industrial technology fairs. The Company was at the exhibition as a representative for Indonesia to show off the technology it's been using to create innovations, which include FiberCreme. 
READ ALSO March Roundup: Getting Ready for Hannover Messe and the Holy Month of Ramadan 
PT LNK was invited to the event by the Indonesian government who has previously awarded the Company with the INDI 4.0 Award in 2021 and the National Lighthouse 4.0 Award in 2022. Both achievements were given in recognition of the Company's continuous effort to use technology to create a more efficient, productive, and environmentally friendly workplace.
Kebaya and batik day for Kartini's Day celebration

In honor of R.A. Kartini who paved the way for other wonderful women of Indonesia, PT LNK ditched their regular uniform for kondangan or Indonesian wedding party -themed attire this mid April. For a day, all female employees were asked to wear kebaya while the male employees arrived at work in batik clothing. 
This dress code didn't only apply for LNK employees, as other companies associated with PT Lautan Luas group also celebrated Kartini's Day in their respective kondangan-style outfits. 
Fun diet with FiberTime


After more than two months, FiberTime finally came to a close in mid-April. The project began in February with 20 LNK employees adopting a diet that combined keto and high fiber meals. In addition to encouraging the participants to lose weight, FiberTime was also meant to motivate them to start living a healthier lifetyle. 
READ ALSO February Roundup: Celebrating Month of K3, Kicking off English Course, and More 
Throughout the 70-day program, everyone was required to stick with the meal and workout plan made by the FiberTime team and Nutritionist dr. Hendy Wijaya. Their weight, blood pressure, and overall health condition were monitored during the time frame.  
Distribution of iftar food for FiberCreme's Ramadan campaign
For Ramadan, PT LNK's FiberCreme kicked off a new campaign that encourages people to always meet their fiber needs to stay full during the day. As part of this campaign, PT LNK distributed iftar food in various locations, including mosques, in various cities across Indonesia. 
READ ALSO January Roundup: Gearing Up for Unpredictable Changes in the New World
The iftar food was of course made with FiberCreme, a multi-purpose alternative to dairy and coconut milk that has creamy flavor, high fiber, low sugar, no lactose, and 0mg of cholesterol. Through the campaign, PT LNK hopes people in Indonesia can always serve delicious dishes while at the same time keeping their digestion healthy.