PT Lautan Natural Krimerindo is going to Hannover Messe! But at the same time the Company's preparing for one of the largest exhibitions dedicated to industry development, it was also kept busy by a number of other activities like CSR, the closing of HSE Week, and the coming of Ramadan. 
Yes, March was another busy month for everyone at PT LNK. Keep up with everything that went down throughout the month in this roundup article! Never miss anything again by following us also on Instagram and LinkedIn! 
Media Gathering for Hannover Messe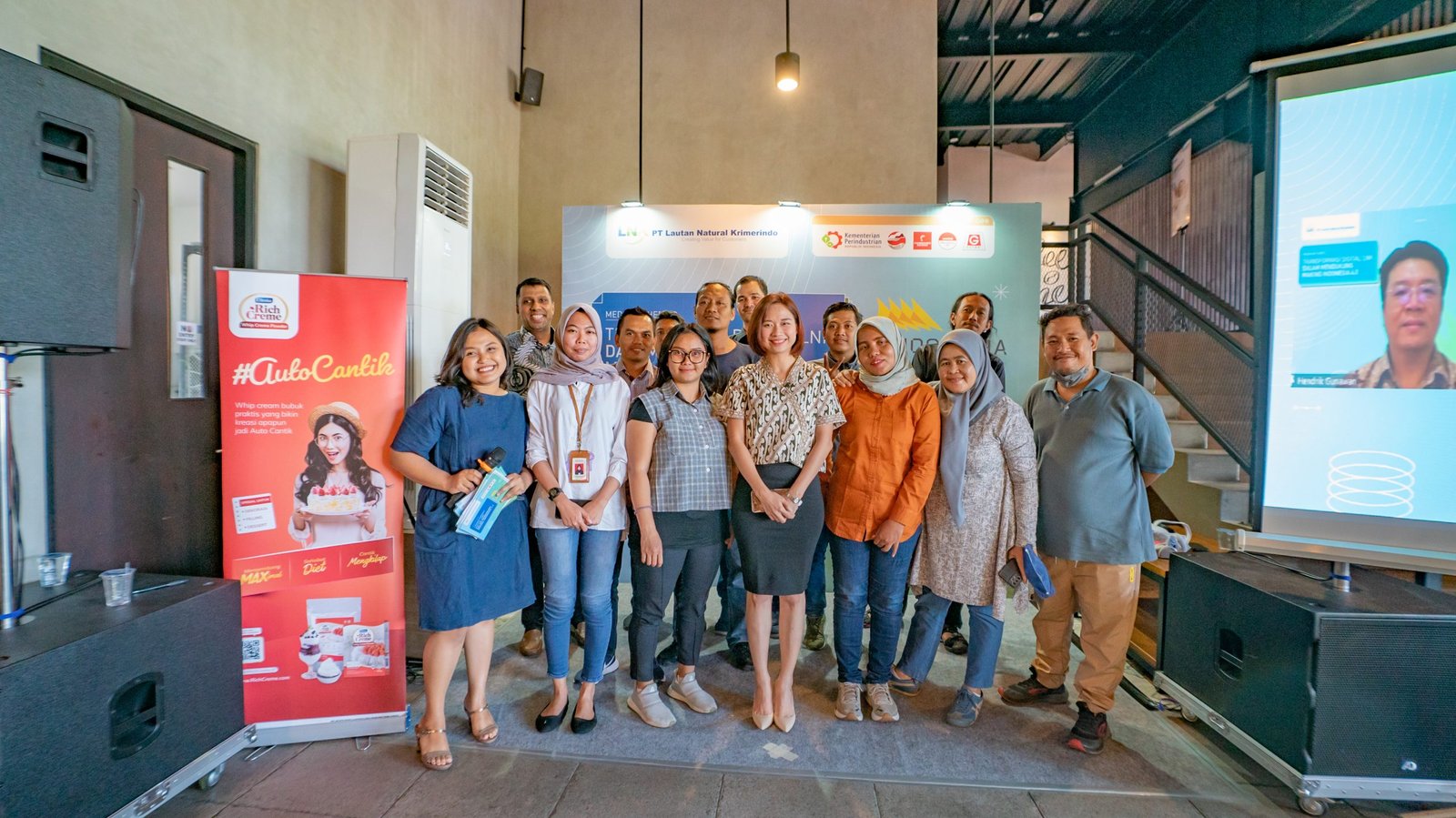 PT Lautan Natural Krimerindo was honored to be one of Indonesian companies sent by the Indonesian government to Hannover Messe. 
Following years of making improvement through digitalization, PT LNK was deemed fit to represent Indonesia at the world's leading trade fair for technology held every year in Hannover, Germany. The Company announced its participation during a media gathering in Surabaya on March 16 with the Company's CEO Hendrik Gunawan, GAPMMI Chairman Adhi Lukman, and Director General of Agriculture Industry Putu Juli Ardika as the main speakers. 
READ ALSO Making Indonesia 4.0: PT LNK Ready for Advanced Technology to Win Global Competition
Attending the media gathering virtually, Mr. Hendrik , Adhi, and Putu said they hoped LNK would be able to showcase that Indonesia has been able to adopt advanced technology to manufacture good quality products. By doing this, it's expected that more investors are interested in investing in Indonesia. 
P3DN Exhibition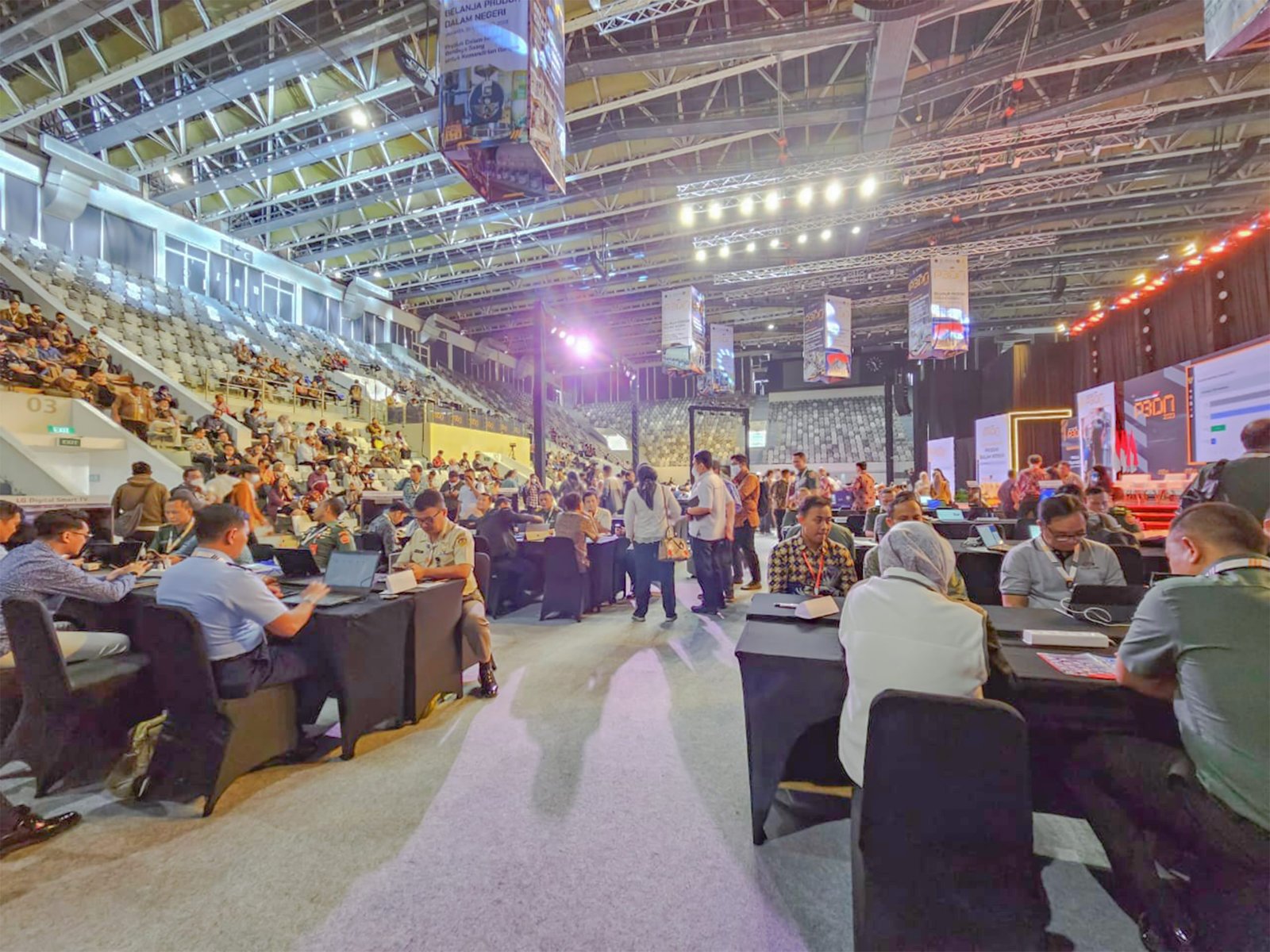 PT Lautan Natural Krimerindo joined an event organized by the Ministry of Industry in support of National Economic Growth. The event called P3DN (Peningkatan Penggunaan Produksi Dalam Negeri) was held as part of the government's programs to encourage people to buy and use local products. 
During the P3DN exhibition, PT LNK highlighted FiberCreme as an Indonesian product with domestic component level (TKDN) up to 80%. It's an honor to have FiberCreme considered a local product which will hopefully help realize independence in domestic industrial sector. 
OHS (K3) Awards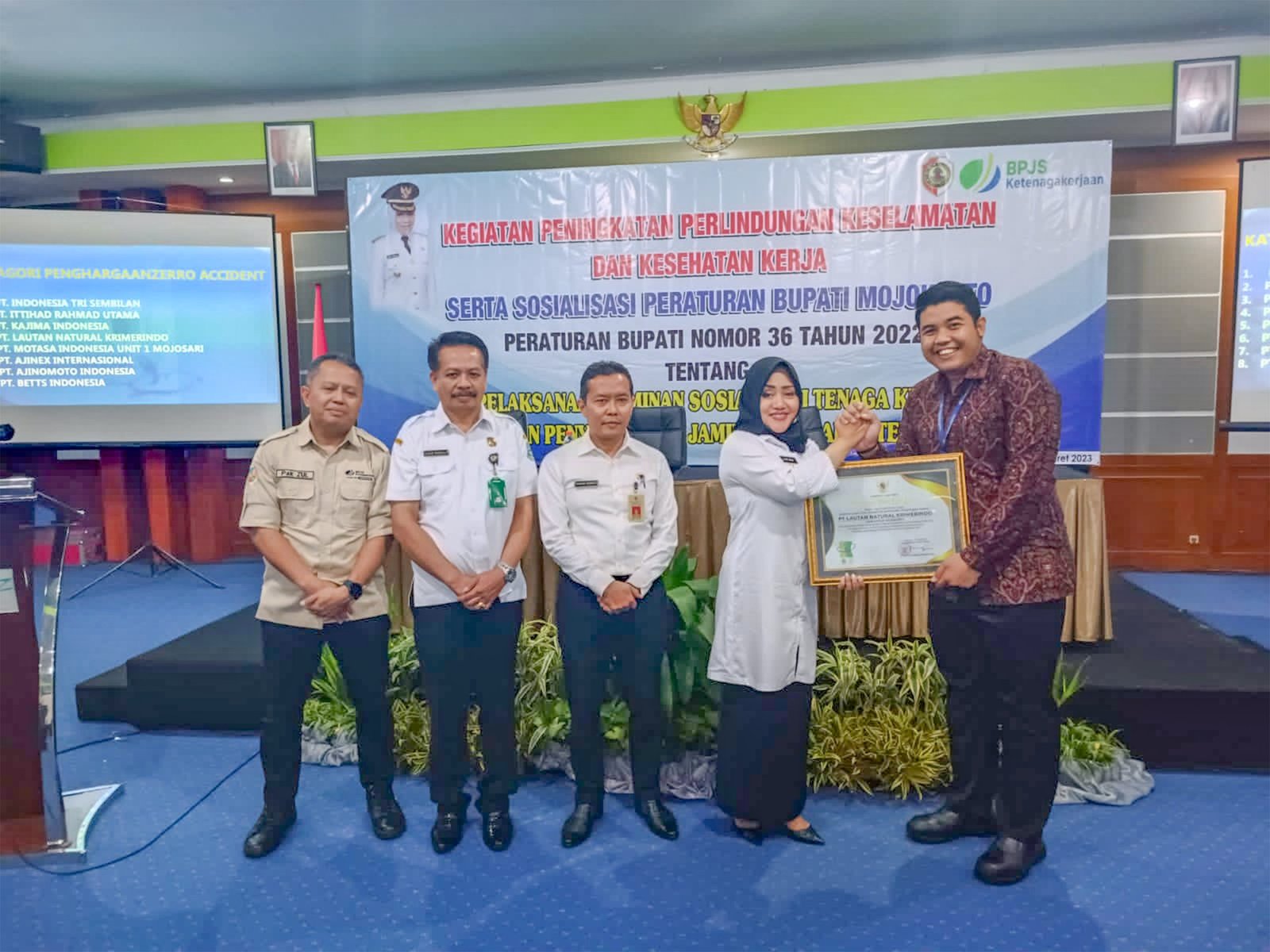 In time of the month of K3 (Occupational Health and Safety) celebration, PT Lautan Natural Krimerindo received the K3 Awards from the Head of Department of Labor of Mojokerto. The awards were handed out during a prize-giving ceremony attended by 80 companies as well as Mojokerto Regent Ikfina Fahmawati. 
Among those 80 companies, 26 including LNK were named the awardees due to their successful attempt at: 
Preventing HIV/AIDS at workplace

Improving occupational health and safety (OHS) management system

Preventing and controling spread of COVID-19
The awards were the government's way to appreciate those companies's effort to create safe workplace for their employees. PT LNK itself earned recognitions for their OHS management system and their actions to prevent the spread of COVID-19.  
Closing of HSE Week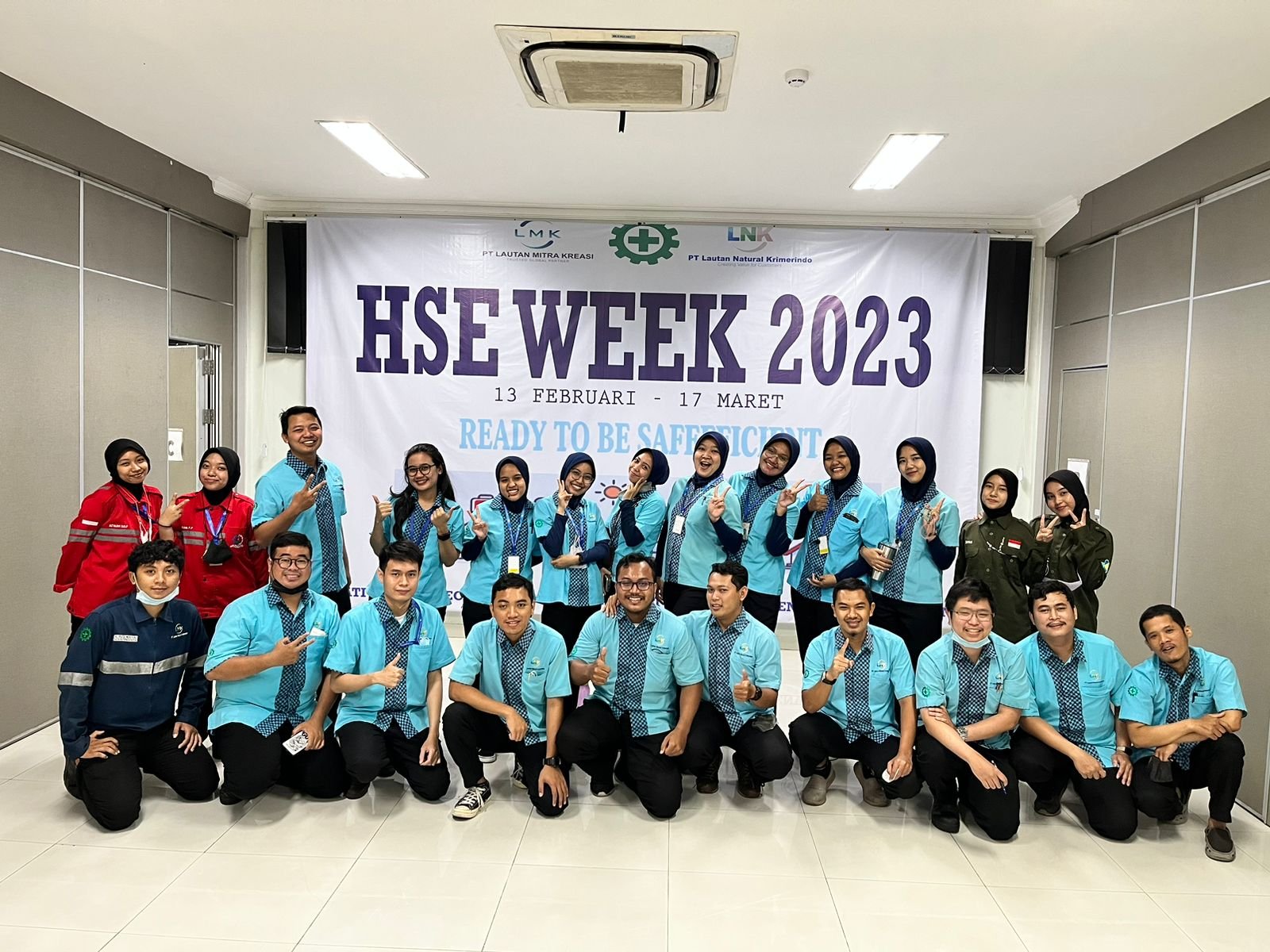 The HSE (Health and Safety Environment) series of events at PT LNK finally came to an end with a closing ceremony led by the Head of HSE of Lautan Luas Group, Hengki Armita. During the ocassion, Mr. Hengki encouraged everyone from Lautan Luas and its subsidiaries to continue keeping the working environments safety and healthy by: 
Raising awareness by conducting internal and external trainings

Improving waste management practices, including actions of reducing waste, reusing, and recycling

Spreading information on the practices through bulletins

Electing HSE ambassadors to ensure the programs run smoothly

Creating emergency response plans as a guidance for when an emergency occurs
CSR Activity with Mojokerto Regent
 
PT Lautan Natural Krimerindo held another CSR activity in March. But this time it got more special because the Company also welcomed Mojokerto Regent Mrs. Ikfina Fahmawati, who applauded the Company's effort to create shared value for residents living around the Company's Mojosari, Mojokerto factory. 
READ ALSO PT LNK Accepts National Lightouse 4.0 Award, Very Ready to Lead Industrial Transformation in Indonesia
In front of an audience that included PT LNK's CEO Mr. Hendrik, Mrs. Ikfina expressed her gratitude that PT LNK had been actively contributing to the society through their CSR programs. She mentioned that PT LNK had done 12 CSR activities in just one year, showing that the Company had been complying with the regulations that require companies to regularly do CSR activities. 
Distribution of Free Iftar Food
March also marked the beginning of Ramadan. In preparation of the biggest month for Muslims, PT LNK started the campaign titled "Kenyang Lebih Lama, Puasa Makin Sempurna" in which the Company promotes FiberCreme as a high fiber food ingredient that can help increase satiety during fasting. 
As part of the campaign, the Company also organized a distribution of high-fiber Iftar food in 37 locations throughout Indonesia. The more locations, the more people will get educated on the importance of fiber, and the more people will have perfect Ramadan.