PT Lautan Natural Krimerindo believes that doing the right business shouldn't only profit the Company, but also its surrounding. That is why the Company has been adamant about creating added values that will benefit its customers, the society, and the environment. 
PT LNK Joins Green Industry Forum
For its commitment to do green business, the Company was recently enlisted to join Green Industry Forum. Officiated by East Java Governor Khofifah Indar Parawansa in late July, the forum also consists of hundreds of business owners, universities, and provincial government. 
As we are all fighting against global warming, the forum becomes a very important platform to raise awareness of green business. With more business owners going environmentally-friendly and subsequently getting their respective business qualified for Green Industry Certificate, it's expected that East Java can help reach the Zero Emission target by 2060 faster. 
PT LNK Gets Recognized for Its CSR Activities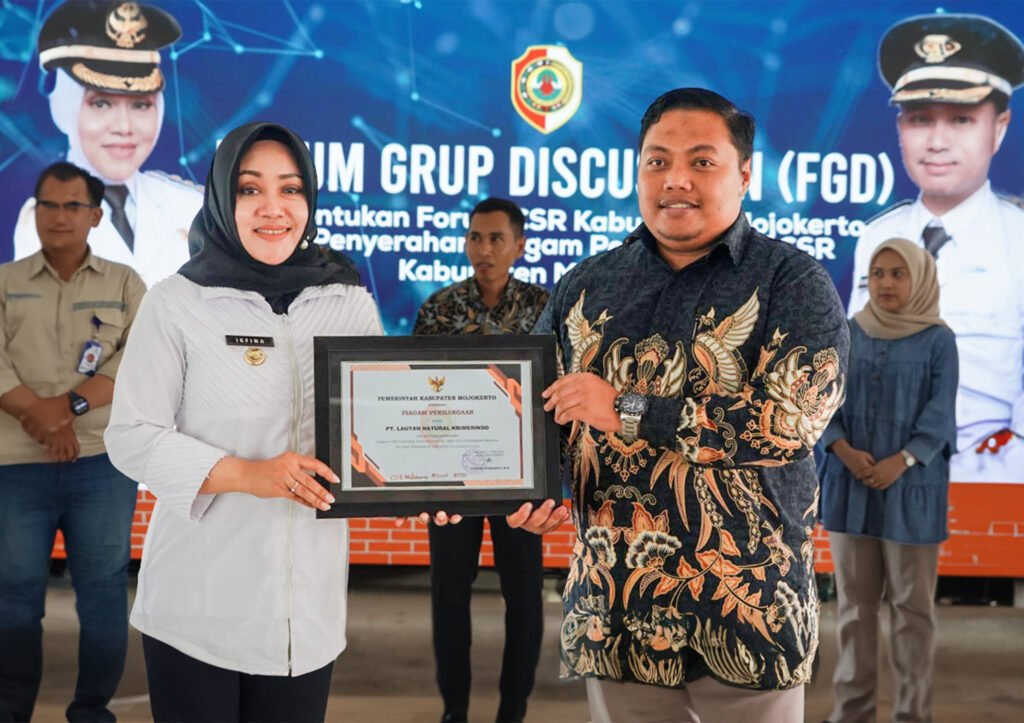 Prior to that, PT LNK was chosen to be a part of a CSR forum formed by the government of Mojokerto Regency. The Company, which has a regular Corporate Social Responsibility program as a way to give back to community, also received a CSR Certificate from Mojokerto Regent Ikfina Fahmawati during the forum's inauguration early July. 
READ ALSO Making Indonesia 4.0: PT LNK Ready for Advanced Technology to Win Global Competition 
Aside from thanking the Company for its dedication, the Regent also expressed her hope that LNK as well as other chosen companies would continue to make good contributions to society. The forum was also meant to inspire other companies around Mojokerto to conduct their own CSR activities and do their part in building the region. 
PT LNK's Research of FiberCreme Shortlisted for NutraIngredients-Asia Awards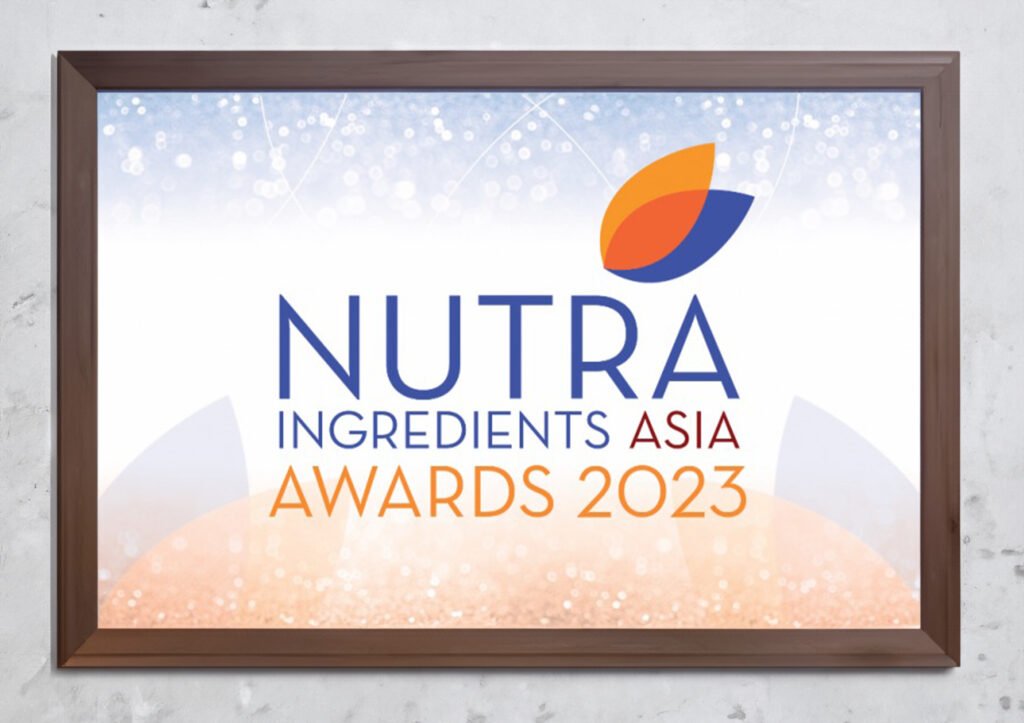 PT Lautan Natural Krimerindo has been nominated for NutraIngredients-Asia Award of 2023. The Company is currently up for the top prize in the Nutrition Research Project of the Year category with its research titled "FiberCreme as a Functional food Ingredient Improves Lipid Profile and Reduces Cardiovascular Diseases".
READ ALSO NutraIngredients Asia Awards: PT LNK Gets a Nod for Its Contribution to Functional Food Sector
Designed to "recognize the brightest and best ingredients, finished products, and initiatives across APAC's thriving nutrition and fuctional food sectors," NutraIngredients-Asia Awards will hold its award-giving ceremony in Singapore this coming September. 
FiberCreme Teams with Persagi to Promote Healthy and Tasty Hospital Food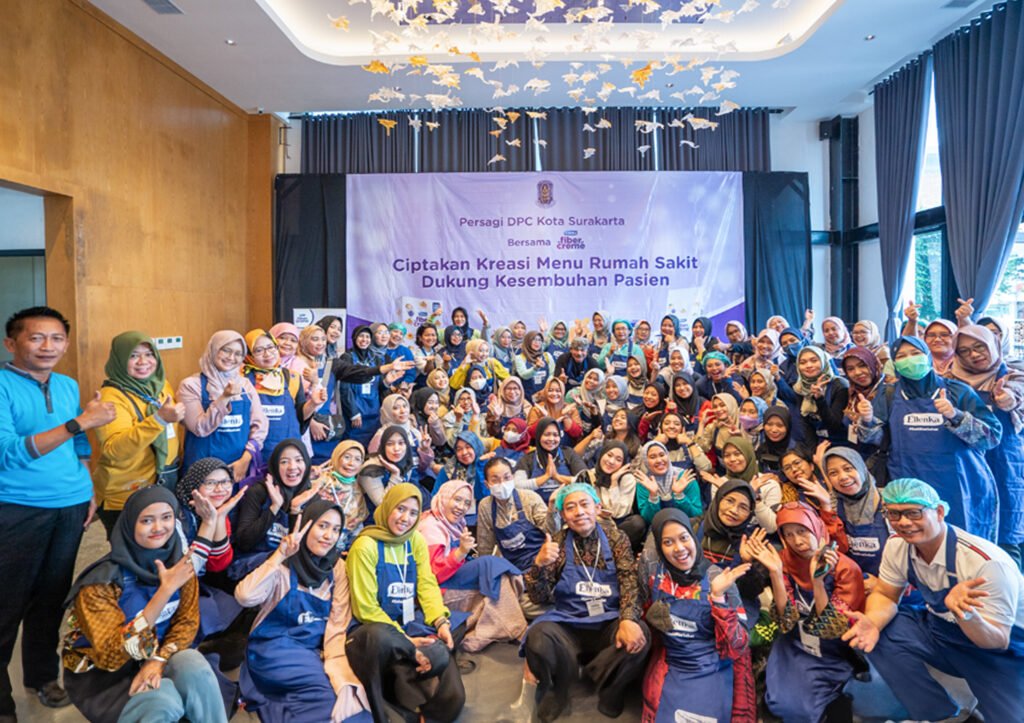 FiberCreme  continued to debunk myth that healthy food cannot be delicious. As a high-fiber, gluten-free, and lactose-free ingredient that also offers rich and creamy flavor, FiberCreme partnered with Indonesian Nutrition Association (Persagi) in Solo to show how hospitals can serve appetizing and satisfying meals to patients. 
PT LNK Hosts a Star-Studded Cooking Event at Food and Hotel Indonesia Exhibition
PT LNK closed out the busy month with a bang, as it welcomed four prominent figures in culinary world to the Food and Hotel Indonesia Exhbition. Those figures included Indonesian Culinary Expert William Wongso, Indonesian MasterChef Season 2 Finalist Chef Beng Budiarso, Culinary Podcaster Ray Janson, and World Barista Championship Winner Mikael Jasin. 
READ ALSO Making Indonesia 4.0: PT LNK Ready for Advanced Technology to Win Global Competition
All appeared on the stage of the 4-day exhibition held in Jakarta International Expo to impress attendees with delicious and healthy food or beverage made with LNK's quality products, like FiberCreme, RichCreme Non Dairy Creamer, and RichCreme Whip Crème Powder among others.