Picking the Right Non-Dairy Creamers
While Tapping Into Coffee and Tea Trend
If you don't like your coffee too bitter, or your tea too astringent, non-dairy creamers could be your answer. Having been known for years to be a more economical and dairy-free alternative to dairy milk, these creamers are getting more versatile these days and are now ready to take the food and beverage industry by storm.
The Growing Coffee Culture
Coffee market in Asia has never shown a sign of slowing down. From then until now, drinking coffee has become a part of people's daily routine before starting their day.
The rising popularity of coffee has triggered the prominence of coffee shops where Asians are always seen heading to, whether it is international or just local brands. Increasing purchasing power and refined taste buds of consumer cause significant surge in the consumption of premium coffee.
This is a challenge for coffee shops owners, who feel the need to stay on top of the competition by making innovations in order to achieve customer satisfaction.
Vietnamese egg coffee is one of the recent trends originated from the cafes and coffee houses in Vietnam which has successfully spread and catapulted to fame throughout the world.
The trend began when there was a milk shortage that led a barista to try using a combination of egg yolk and condensed milk as an alternative to dairy milk.
Surprisingly, the combination resulted in a light and fluffy mixture that became a perfect match for a cup of regular coffee.
In the instant coffee segment, white coffee and specialty instant coffee are also gaining momentum among younger consumers. The consumption of white coffee has been increasing in the recent years due to the convenience it offers, as well as the fact that it's very easy to prepare and consumed anywhere and anytime.
Additionally, the western cultures and the ideas of exploring new flavors and aromas among younger generation in Malaysia have led a rising demand for more variety of instant coffee.
Answering the demand, Nestle has partnered with Starbucks under for a global coffee alliance to develop a new product line – a premium Starbucks instant coffee that enables consumers to enjoy their Starbucks coffee even when they're at home.
Another coffee manufacturer, Thailand's Ajinomoto, recently also joined the coffee battle by launching a latte coffee drink with a well-balanced combination of coffee and creaminess, but with 25% less sugar to meet the needs of health-conscious customers in the country.
Behind the Bubble Tea Craze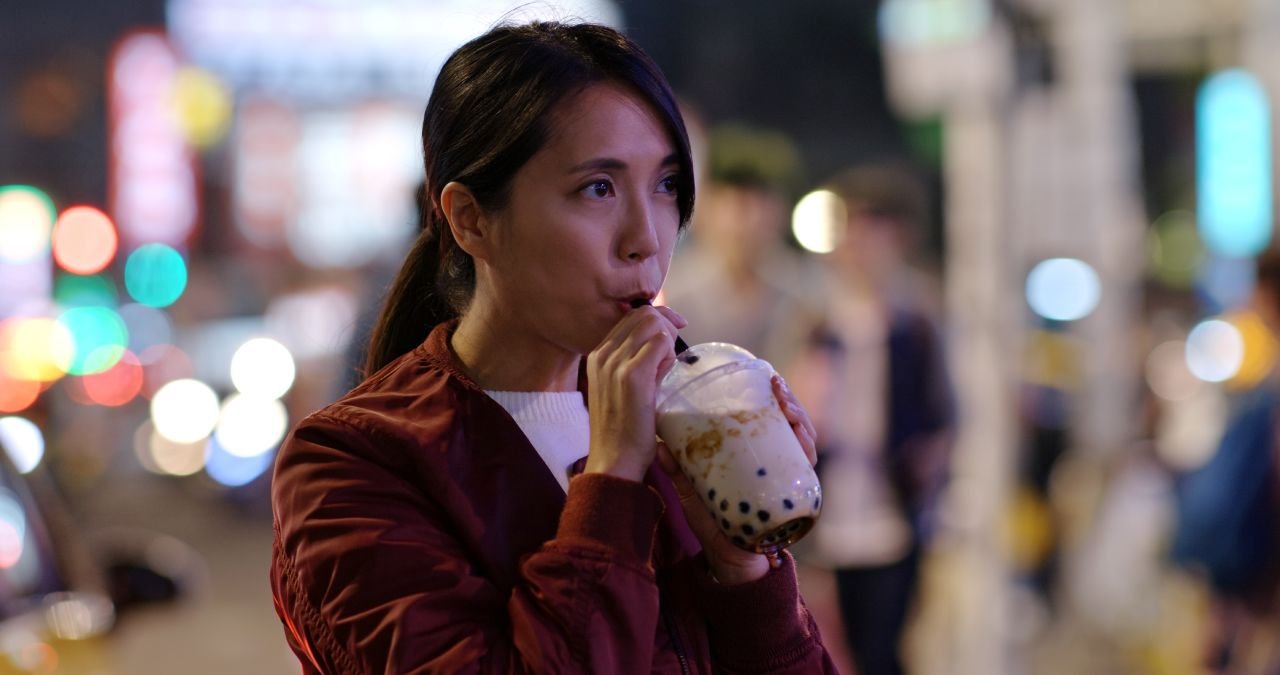 First introduced in Taiwan many years ago, bubble tea has been a global phenomenon in the past few years, thanks in large part to the existence of social media. The drink is typically made from a combination of tea and milk or creamer, and topped with tapioca pearls.
Bubble teas today are created with a more aesthetic visual and creative flavor combinations that encourage consumers to taste, take photos, and then post them on social media.
According to Grab's data, bubble tea orders in Southeast Asia region increased 3.000 percent in 2018 and now there are 4.000 bubble tea outlets in their network.
Grab's data also mentions that Southeast Asians drink an average of four cups of bubble tea per person per month, with Thailand's consumers taking the highest rank with six cups of bubble tea per person per month.
See the following infographic and find out the top six countries with the most bubble tea consumption in Southeast Asia.
The fast growing trend of bubble tea has then been adapted by many beverage industries.
A number of instant bubble tea products have been launched to Asian retail markets with a variety of concepts, including instant powder drink, DIY-kit for bubble tea making at home, and Ready-to-drink RTD concept.
Take a Look Inside the Cup
NON-DAIRY CREAMER AS ONE OF THE MAJOR INGREDIENT
Non-dairy creamers have been widely used in beverage industry for decades. Their typical smooth, indulgent, and creamy taste is the main reason why non-dairy creamers are loved by consumers around the world.
Supporting its growth, innovations for non-dairy creamers are constantly made to meet the evolving trend and consumers demand.
Here is a deeper look about what is inside a non-dairy creamer and how it can create more opportunities for the growing beverage market.
What is Non-Dairy Creamer?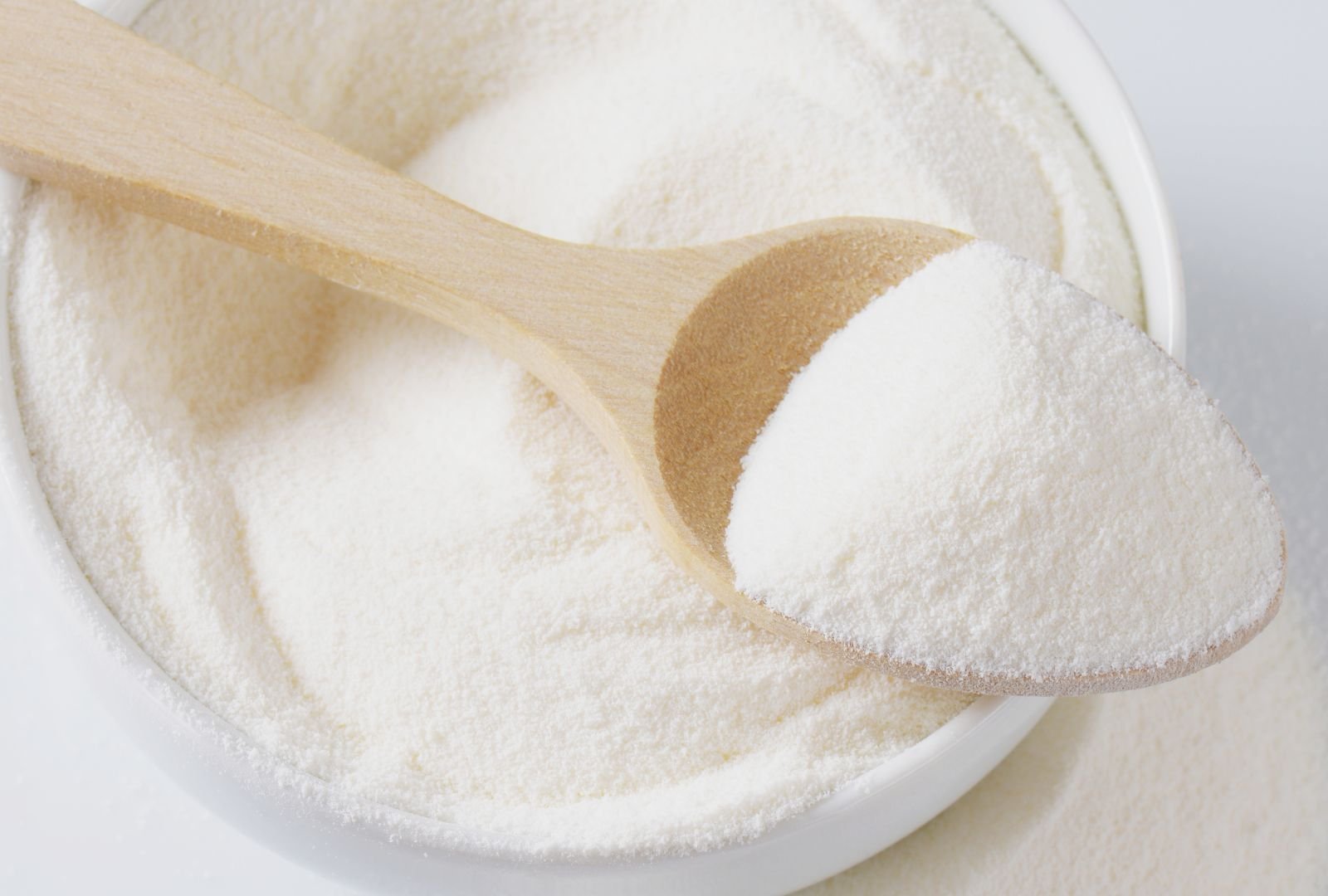 Non-dairy creamers, also known as coffee creamers or coffee whiteners, are complex oil-in-water emulsions manufactured with the intent to substitute dairy milk or cream as whitener and taste enhancer in beverages, especially coffee and tea.
They are commonly available in liquid and free-flowing powder form, and have the ability to dissolve easily and create a good whitening effect in beverages.
The taste they create is also what makes non-dairy creamers a popular option. Providing the desired creaminess, milkiness, mouthfeel, and balance taste, non-dairy creamers can bring out the sense of indulgence and enjoyment from a cup of coffee or tea.
But the physical and organoleptic quality of a non-dairy creamer is very determined by its ingredients. Hence, a careful selection of ingredients and excellent processing technology is essential when it comes to creating a good quality non-dairy creamer.
Key Ingredients in Non-dairy Creamers
Taste is one of the most critical factors and one of the primary reasons that affects consumers' acceptance and purchasing decision. As an ingredient meant to deliver indulgence in food and beverage, non-dairy creamers must have the ability to catch the complexity of desired taste. To achieve that, combining several source of macronutrients with the addition of food additives is required. Each ingredient making up a non-dairy creamer has specific functions which play an important role in determining the quality, taste, and visual appeal of the end products.
Non-dairy creamers are mainly composed of glucose syrup or maltodextrin which takes almost 60% of the total ingredients. It is used as a bulking agent that helps control or modify total solids content. It also gives a slight sweet taste and contributes to mouthfeelness in the finished product. The second major ingredient used in the production of non-dairy creamers is vegetable fat which may be derived from palm or coconut source.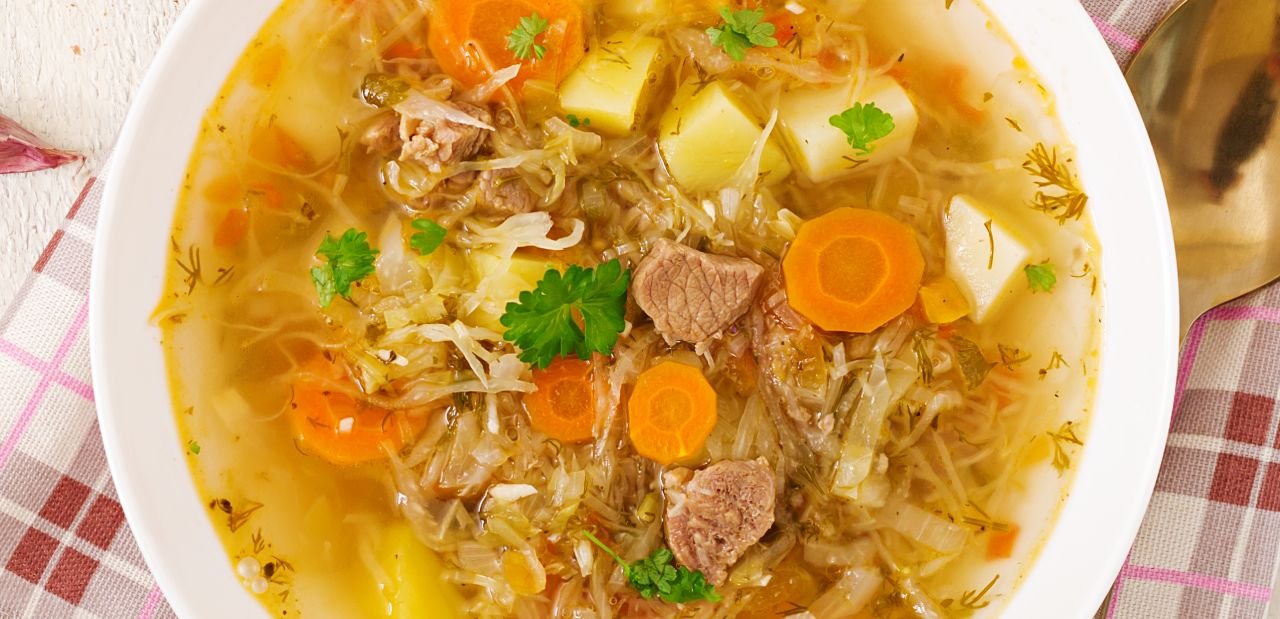 Fat is needed in non-dairy creamers to add creaminess as well as improve the texture and opacity. And based on how it's processed, there are two types of vegetable oil typically used for non-dairy creamer manufacturing. The first category belongs to oil that has undergone hydrogenation process to increase the melting point and extend shelf life, whereas the other category belongs to oil that  doesn't have to undergo hydrogenation process and is free from trans-fatty acid.
Meanwhile, non-dairy creamers rely on sodium caseinate to provide the creamy, dairy-like flavor and to help stabilize emulsions. A protein source, sodium caseinate is a derivative of dairy milk. However, it contains no lactose and is safe to be consumed by people with lactose intolerance.
Emulsifiers and stabilizers are important addition to make a good and stable emulsion. The right combination of both is a necessity in order to make non-dairy creamers disperse easily without causing oil separation in beverages. Additionally, anti-caking or free-flowing agent is used to prevent the formation of lumps in powder, which may affect its shelf life.
How Non-dairy Creamer is Processed
The production process of non-dairy creamers begins with mixing and emulsifying all the ingredients, followed by homogenization and pasteurization to reduce the number of microorganisms present in the mixture. Next, the mixture is spray-dried to transform the liquid into powder. The powder is then sieved, screened through metal detector, packed, and stored in the warehouse.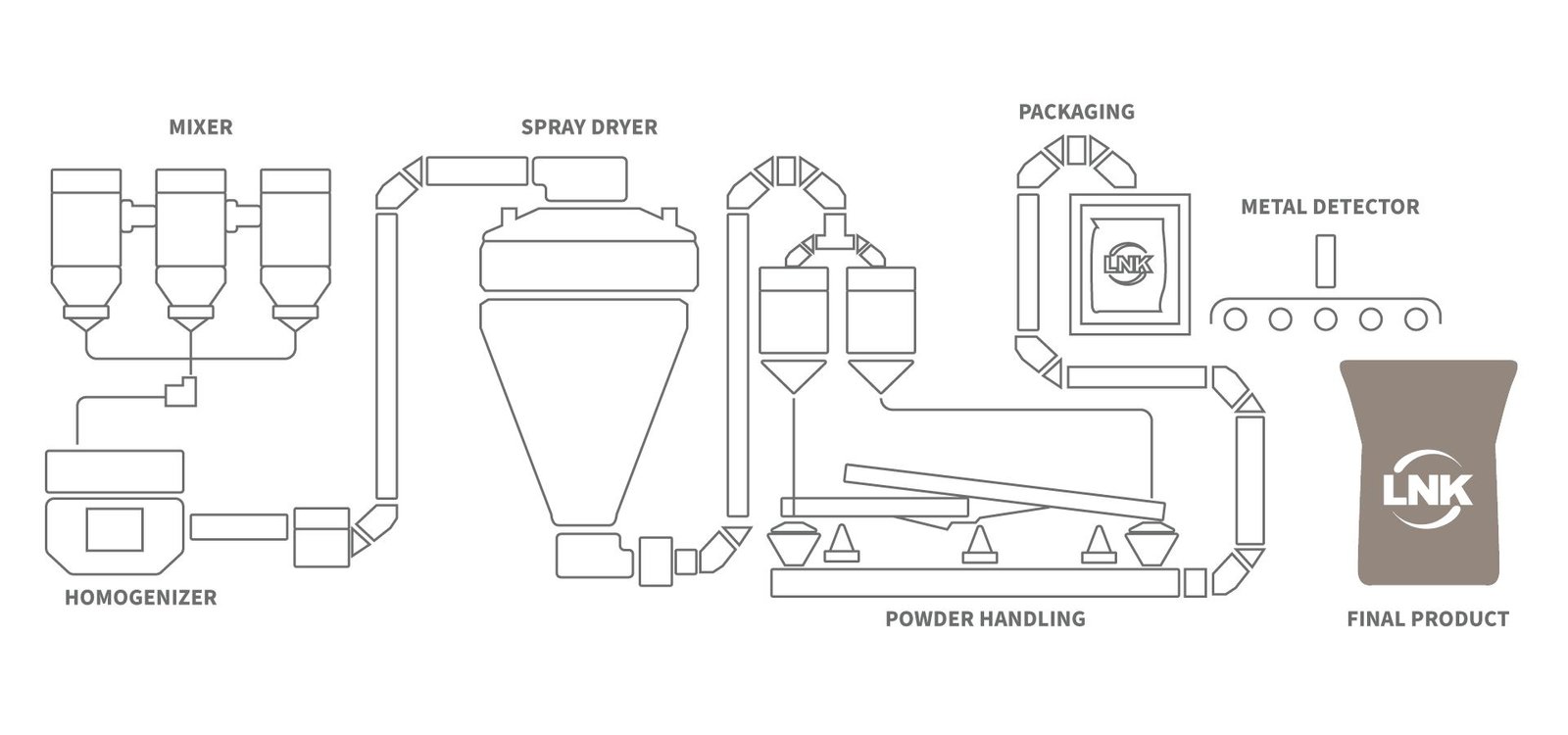 Traditionally, non-dairy creamers are used in coffee or tea as whiteners and economical alternatives to dairy milk. Adding a non-dairy creamer is favorable to deliver the smooth, delicate, and rich sense to those beverages. Moreover, a non-dairy creamer is also able to cover the bitterness as well as astringent aftertaste, which is commonly the undesirable part of drinking coffee or tea.
While coffee and tea are still considered the best match for it, recently non-dairy creamers have been used in a broader range of food and beverage application as well. Just like coffee and tea, the creamers perform well too in other popular beverages such as chocolate, matcha, and frappes.
In the food industry, non-dairy creamers are potentially applicable for bakery and ice cream products. In bakery, they can partly replace the use of milk powder for cost reduction purposes as well as improve the structure and physical properties of baked products. For ice cream product, using non-dairy creamers is beneficial to enhance the creaminess, mouthfeelness, and flavor.
That isn't all. In addition to demanding non-dairy creamers that are more versatile, today consumers also demand a greater value in terms of nutritional value and taste properties. This condition encourages manufacturers to develop and take innovative approaches to fulfill the market needs.
Best for:
Food
Beverages
Bakery
Biscuit & Snack
Savory
Cereal & Malted
Ice Cream
Confectionery
NON-DAIRY CREAMER BY PT LAUTAN NATURAL KRIMERINDO
PT Lautan Natural Krimerindo (LNK) is a leading company of food and beverage ingredients, specialized in spray dried ingredients and powder premixes. PT LNK was established in 2010 and is located in East Java, Indonesia.
With more than 10 years of experience especially in manufacturing non-dairy creamers, we are highly dedicated to crafting and formulating our non-dairy creamers to meet and exceed our customers' requirements. Our R&D experts, supported by the latest technology machineries and certified quality management system, allow us to achieve our vision – creating value for customers and shareholders around the world.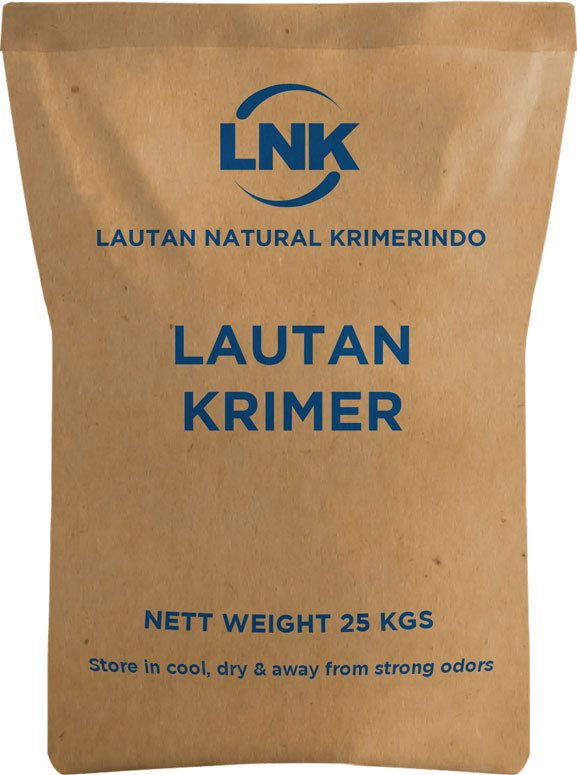 Non Dairy Creamer Portfolio
Under the Lautan Krimer brand, we offer an excellent quality of non-dairy creamers. Our creamers are designed to convey delicious, creamy taste, and pleasing mouthfeel to every cup of indulgence.
Aside of the delightful sensory attributes as well as fine solubility and powder properties, our creamers are versatile with a wide range of ingredients and specifications.
| | |
| --- | --- |
| Protein content | 1,0% – 4,0% |
| Source of protein | Dairy and plant |
| Fat content | 28% – 60% |
| Source of fat | Palm oil, palm kernel oil, coconut oil |
| Oil type | Hydrogenated and non-hydrogenated |
| Specialty variant | Low sugar, vegan, low in saturated fat, acid stable, trans-fat free |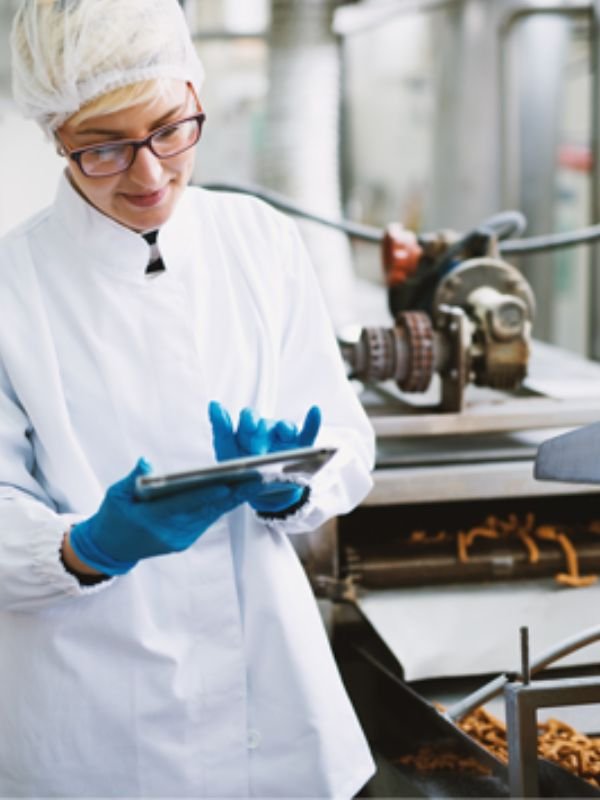 As food and beverage industries keep changing and consumers are starting to move towards healthier lifestyle, we are trying to keep up with the trend to fulfill the market needs. We have noticed that guts health and plant-based are two of healthier approaches that have become increasingly popular in these recent years.
Therefore, we aim to support our customer with our latest innovation: creamers with high content of dietary fiber, as well as vegan-and-plant-based creamer series, to answer the growing market interest and demands.
Aside of trends and demands, regulatory changes are also important factors that drive our development and innovation strategy. We're committed to helping customers in developing products that comply with updated regulation while maintaining the physical properties and sensory appeal.
Our low sugar creamers are the proof of our support regarding to the changing sugar tax regulation in several countries.
The Bottom Line
Coffee and tea have become a part of many people's daily routine, those in Malaysia and Vietnam are no exception. Therefore, the trends in coffee and tea do not seem to be fading away anytime soon. Instead, there will be more and more developments and innovations made in response to the market needs.
As a non-dairy creamer manufacturer that focuses on creating value for our customers, we commit to building a mutual relationship by helping our customers choose the right non-dairy creamers for any purposes and requirements.
Should you have any inquiry or want to know more about our products, feel free to contact our non-dairy creamer specialists at PT Lautan Natural Krimerindo.
Let's
Collaborate
Together!
Consult with our team to find products suitable for your business.