The beginning of May marked everyone's return from a long holiday. At PT Lautan Natural Krimerindo (LNK), we started the month with Halal Bihalal which has long been the Company's tradition after Eid al-Fitr. 
But May was much more than just coming back to the office. At LNK, a lot of events took place in the month – including a celebration of the Company's 13th anniversary, new partnership, and a possible expansion to a new region. 
What else happened in the month? Read on to stay updated! 
Halal Bihalal with All Employees of LNK

Fresh off the Eid al-Fitr festivity, LNK held a halal bihalal to encourage all of its employees to forgive and start anew.  
During the event, which has been held annually, everyone from all departments gathered in the Company's main office in Mojosari, Mojokerto to directly greet and apologize to each other. From the board of director to managers to staffers, everyone made a long line and shake each others' hands as a sign of forgiveness.  
Celebration of LNK's 13th Birthday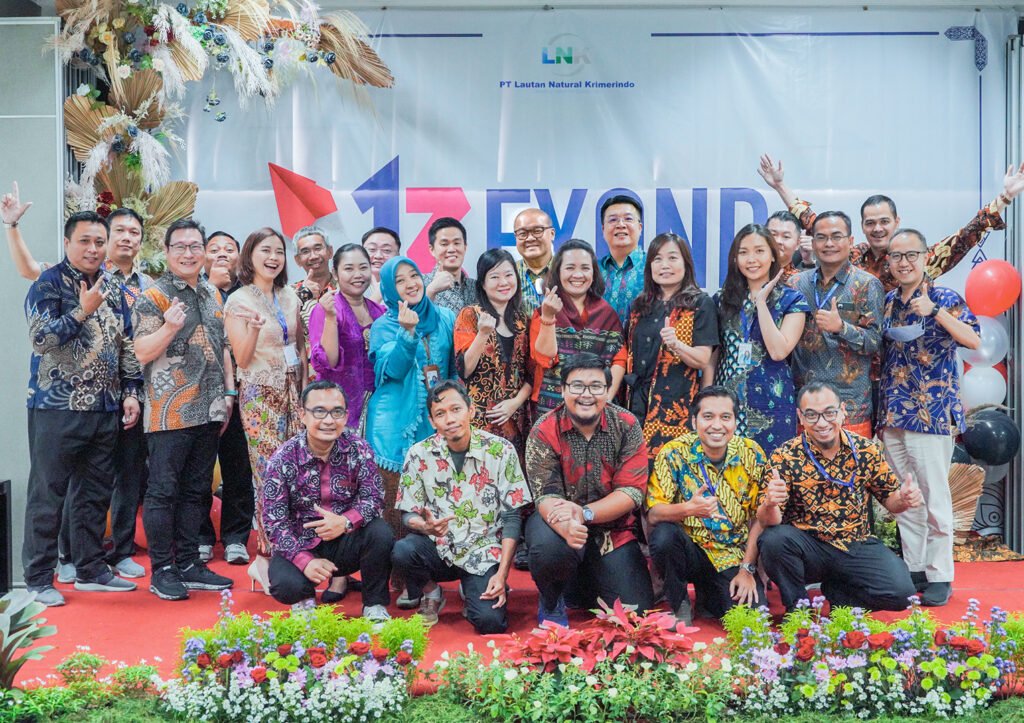 LNK commemorates its 13th year in the business with a special celebration on May 16. The Company's leaders and employees either attended the event in person or joined in via Zoom calls to wish the Company a bright, prosperous, and blessed future. 
READ ALSO Making Indonesia 4.0: PT LNK Ready for Advanced Technology to Win Global Competition
In addition to blowing out candles and cutting a cake, the event also saw those in attendance having a lot of fun with their "ethnic" costumes and playing a quiz. There was also an announcement on the winners of FiberTime, a 70-day keto and high fiber diet challenge that began earlier this year.  
FiberCreme Announces Partnership with Kopi Titik Koma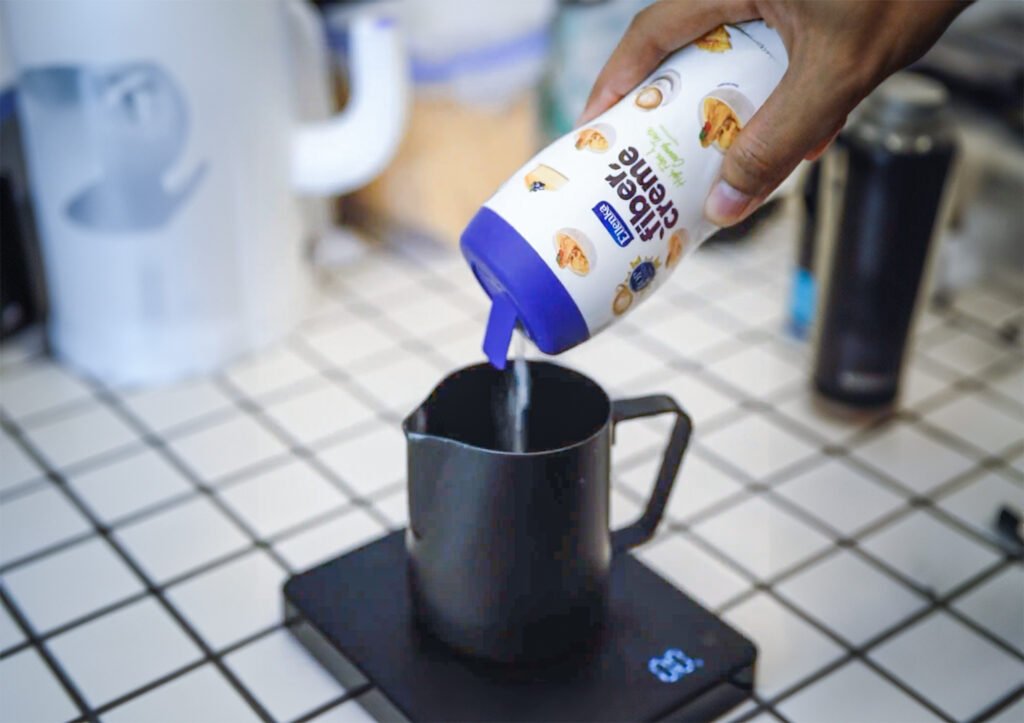 Being healthy enables you to move forward and continue what you do best.
For that, PT Lautan Natural Krimerindo's retail brand FiberCreme is partnering with Kopi Titik Koma to encourage young people to start choosing healthier options.
READ ALSO RINTEK Awards 2022: PT LNK Wins Again for Its Healthy Innovation, FiberCreme
As part of the partnership and their joint campaign called "Moving Forward", FiberCreme and Kopi Titik Koma are presenting new beverages with unique flavors, including nostalgic ones like the infamous rabbit candy. The beverages are available for order at Kopi Titik Koma stores across Indonesia. 
LNK Plants Hundreds of Trees Around Mojokerto Area

In line with one of its core values, LNK planned a reforestation effort for its latest corporate social responsibility (CSR) program. The activity was divided into two days with the support of government officials in Mojokerto. 
The first day took place in Gumeng Village in Mojokerto on May 17. Vice Regent Muhammad Al-Barra, also known as Gus Barra, was in attendance along with Village Chief Sri Wahyuni, members of motor trail community Inilah Trail Mojokerto, and Corporate Affair & Legal Manager of LNK Syaiful Amin. Together, they planted around 200 productive mango trees. 
READ ALSO February Roundup: Celebrating Month of K3, Kicking off English Course, and More 
The second day of the activity was held on May 19, led by Mayor of Mojokerto Ika Puspitasari. In a ceremony also attended by the Head of Department of Environmental Services, LNK handed out 100 mango trees which were to be planted around Mojokerto city. 
The Company's decision to donate productive mango trees to be planted around the Mojokerto region was one of LNK's regular effort to maintain sustainability. Aside from restoring green spaces that could affect production of oxygen, the trees can eventually bear fruits which people can sell to increase the people's economy. 
LNK Goes to Egypt for Fi Africa

LNK joined the Food Ingredients event in Egypt in late May. The Company brought along its products, including its retail brand FiberCreme, to be introduced to the crowd who flocked to the Egypt International Exhibition Center in search of the best ingredients for their respective food and beverage business. 
LNK Welcomes Persit Kartika Chandra Kirana
 
Persit Kartika Chandra Kirana, which is a community of wives of the Indonesian Army, visited PT LNK in late May. During their visit, they got to take a closer look at several products made by the Company and were treated to various healthy food and beverages made with FiberCreme and RichCreme – both are brands owned by LNK. LNK hopes the visit could give inspirations for making healthy and tasty food for their families. 
Vice Regent of Mojokerto Gus Barra Tours LNK's Factory for Work Visit

Meanwhile Muhammad Al-Barra, best known as Gus Barra, came to PT LNK's factory for a work visit. In addition to maintaining good partnership, he took a tour around the plants and saw how some of LNK's products were made in a mission to build synergy between all organizations and communities to create a better Mojokerto.